What is PURL & Personalized Landing Page?
A PURL is a personalized URL, a unique and personalized web address created especially for each recipient. More often, the first name or the full name of the recipient becomes part of the web address, such as www.johnsmith.purlpromo.com, www.anna.vehiclesale.com , etc.
Once the recipient access the PURL on the browser, he or she is visiting the Personalized Landing Page built for him or her, normally, his or her name is called in the landing page.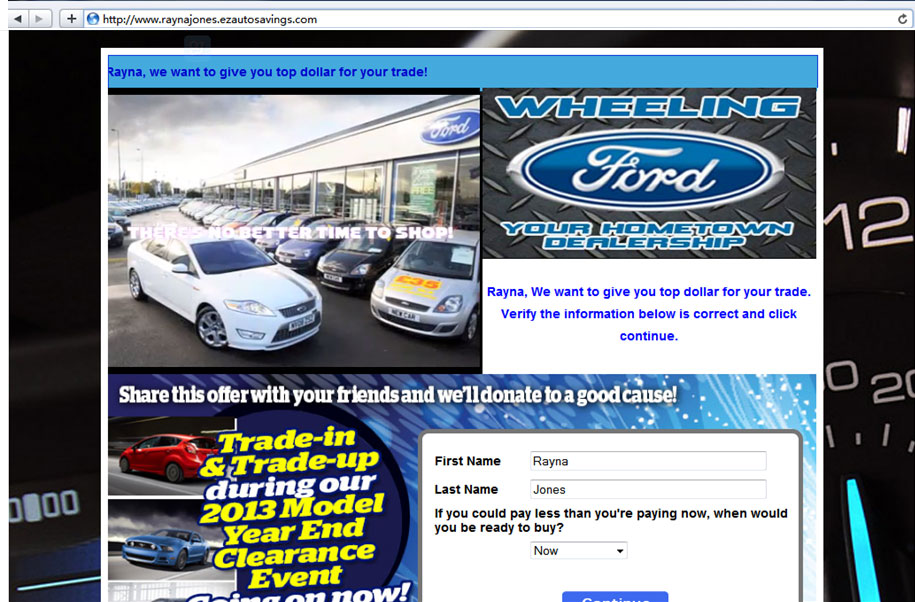 However, to be a qualified PURL, not only the web address should include the name of the recipient, but also the Personalized Landing Page should be customized to the recipientí»s interests and needs.